So today was the first day of rostered activities for everyone here. In the morning it was like we all just got to it and on with our jobs. Neil, Jason and Ben were all on painting duties, they painted the cubby house in the playground. Kat was on laundry duties for the day. Nikki was on morning care time with the children - her shift started at 6.30am! Tracy helped Nikki in the morning and then was on caring for the afternoon with Rebecca. Alanee and Rosemary were in the kitchen. Bethany was working one on one with the children getting them to draw for their sponsors with Sarah. In the morning Rebecca, Peta and Tim were on delivers for Christmas hampers, Kat, Jas, Bethany and Peta did some in the afternoon - we are trying to get them all out by Christmas!
I was working on a plan for the new orphanage for Mission 2 with Ivan. Ivan had a very good idea of what he wanted and had a plan so I spoke with him about the parts that he would like adjusted. I am planning to have something for him so that we can look at getting a sponsor to fund the place. It was really good being able to have the opportunity to put some sketches together. I feel blessed that I am able to help in this way and that I am here at this time.
In the afternoon the carers had a staff meeting and it was left for us to mind the children for them. Well I am not sure how they do what they do, it was like there were 44 children and all of us just constantly running and trying for peace. They loved having us there and I think were so hyped that none of the usual carers were around that they just had heaps of fun. In the end they were quiet when Jas pulled out his guitar, and apart from trying to have a strum with him we managed to teach two new Christmas tunes. 
I think that that was the day for all of us …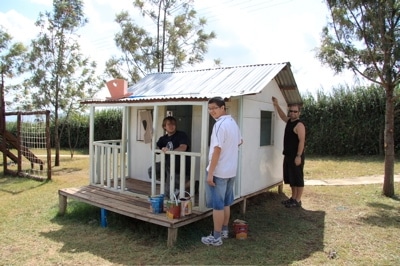 Neil, Ben and Jas getting the cubby ready for painting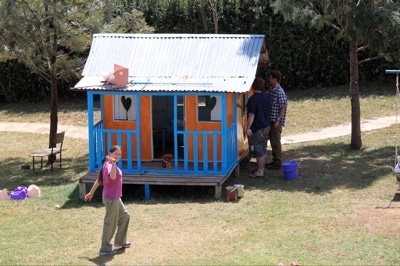 Bethany looking at the handy work of the boys painting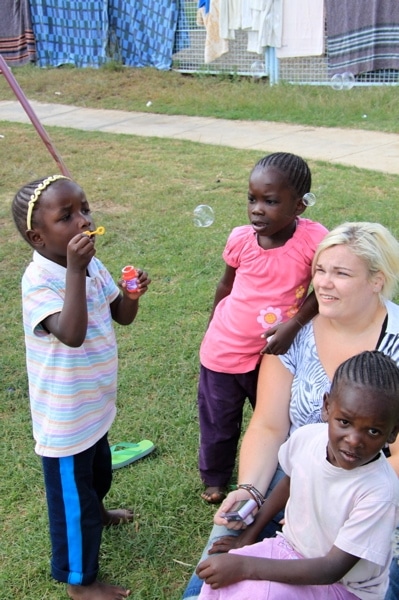 Nikki playing with Zippy on lap, Lucy blowing bubbles and Inna on back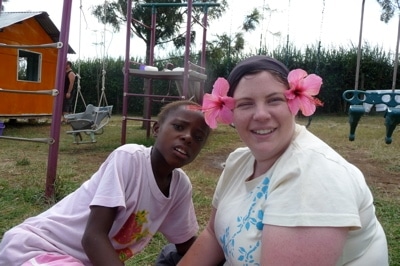 Tracy and Fraha playing outside with hibiscus'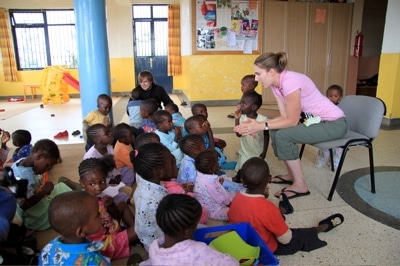 Rebecca with the children while we were looking after them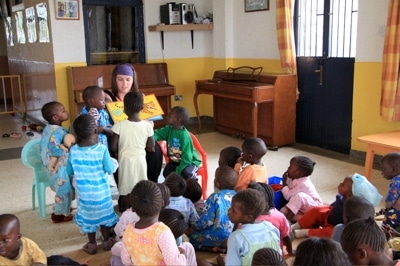 Me telling a story while we were looking after the children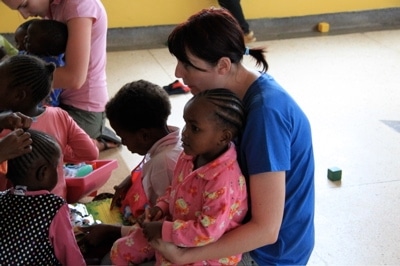 Alanee with Ellie and Fraha while listening to the story 
Today I was reflecting a lot on the place that MIA holds in the community and also Kenya. A lot can be said about giving to charity and getting your hands dirty in the local community, but this place really speaks to both equally. These people have given up their life to serve these children and as a secondary note they have built the relationship with the community. It amazes me that they have done all this so fast in this country - in 5 years - and it assures me that God is working through them, and giving us the opportunity to be vessels for his word, work and love. Thank you MIA for creating the connections, the support and the love for both the children and the village here in Nakaru.