Hello Hello everyone!
Alright so it has been so long since I wrote — mostly cause I have been just so involved in the course. There was no internet access (or power for that matter — there was solar for the lights and essentials — but no charging for any of my tech items!) so I tried to write things down and what I have thought I would do is link over to a dedicated Permaculture Design Certificate (PDC) page where I can explain what I have been up to. There is too much to write about from the last two weeks and at least this way anyone who wants to look through it all can.
Probably worth me saying that this course has been beyond inspiration. There are things that I have been thinking for a while that this place just gave me the words for, it opened my eyes, firmed up some directions, practically gave me ideas, stirred my heart, my soul and kept my brain active. I really encourage anyone who is interested in living sustainably to look into living with permaculture as this is the best solution I can see for the world's future. In short I think that this is a change of direction in my life. The start of something new and exciting — I just need some time to talk it all through with Russell and then start getting it all happening at Chum Creek. I can't wait.
Thank you to everyone who has still been checking out the journal and leaving all the comments on my last post. Please keep reading and following the future permaculture diary that I plan to keep of Chum Creek.
Just a few quick photo's from the last two weeks. Check out the Permaculture Link with more.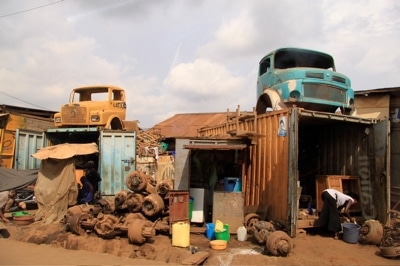 This was our first look at Kampala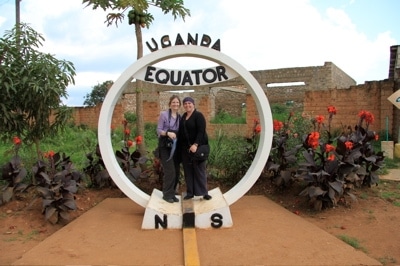 Kate and I at another equator crossing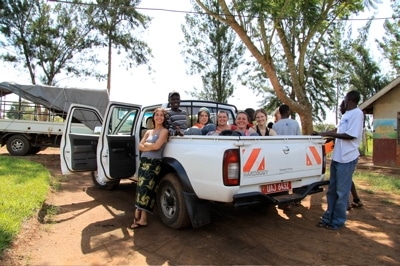 A day trip into Masaka on the back of Leslie's truck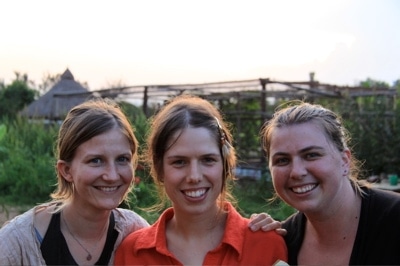 Kate, Estelle and I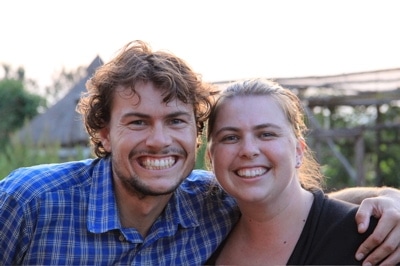 Will and I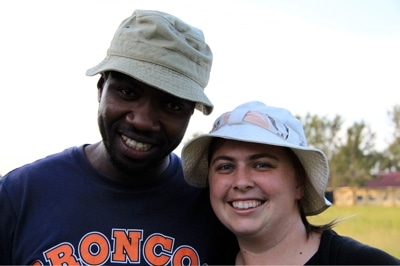 Moses and I - we swapped hats!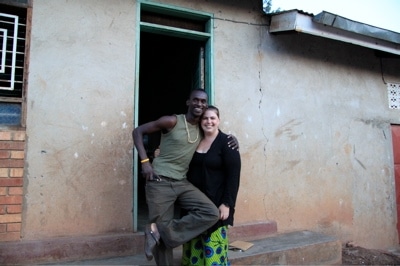 Charles and I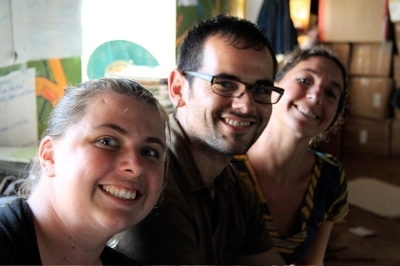 Me, Rico and Lidsay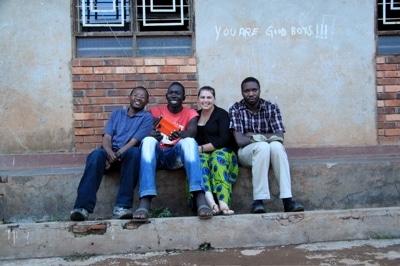 James, Nyero, Me and Moses
Neva: Ahhhhhhh Di!!!!!!!!! Sooooooooooooo good to hear from you!! I have been checking your journal EVERY day in the hope that you would have written something. You've made my day! You'll be in Cape Town soon with mum & Neil… And then you'll be home with us. Can't wait. Lots of love xoxoxo
Warren & Judith: We are both so glad that you have had a great time. That you are safe with the family and returning soon to a sulking Stanley and a lonely Russell (or is it the other way around :):)) Lots of love. See you soon. Mum and Dad G
Sharni: Hi Diane,
Great to hear and see that your still having a fab time, and by the sounds of it the PDC course is just what you needed for inspiration, Ahhh i'm so happy for you. Enjoy the rest of your trip in Sth Africa with your mum and Neil and look forward to hearing all your stories and seeing all (well some of) your pictures when your back. I have been checking out all your posts, and wishing i was there too!! xx
Princess Rose Castle: Yippppeeee there you are! nice to hear from ya and i will keep checkin. you rule
Di: Hi Neva! How are you going? He he .. yes I am so glad to be here with everyone in CT.
Warren and Judith it is getting closer to when I will be home for Russ and Stanley - to be honest I am also sulking and lonely :)
Sharni, thanks so much for posting and keeping up. Yes I can't wait to get back and show you photo's. I still have not seen all your photo's from your trip, so maybe we can have a night sharing stories :)
Princess Rose Castle - ha ha … so happy you are back reading. Many things to share with MIA … we will have to talk.
/Walter: So great to see pictures of who you were with and where you were. We so look forward to hearing about all your experiences and stories that will unfold over the next few months after you get back home!!!! It will be fantastic for us also to understand your inspiration and be inspired like you!! Take care and we'll see you so soon. Dad. xxxx
Leather Jane: Love the sarong GF!
Leather Jane: Also I completely dig the truck front ontop of a container house!