Yesterday Nikki and I felt heaps better and we were up and about in the morning.We went over to the school and started sorting out classroom 4. There were heaps of desks, chairs, clothes and a lot of other things that I am not sure how or what they are going to use them for.
They are planning to open the school on January 20, 2010. So we are hoping that all of us from Glen Waverley will be able to make this happen while we are here.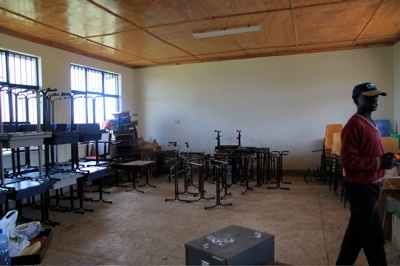 Classroom with the desks and chairs organised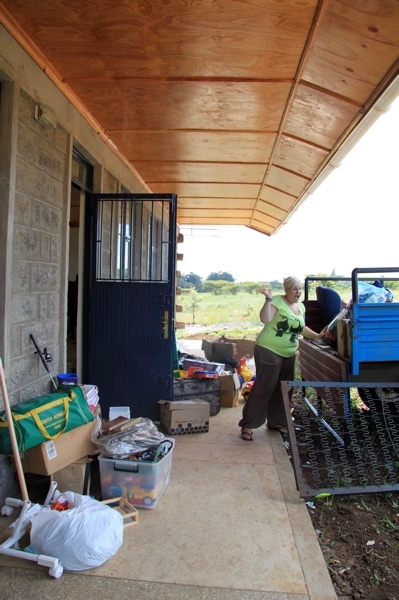 Nikki stacking stuff back into trailer
In the afternoon I pretty much crashed again and slept some more. I was not feeling good again. But it was also Matthew's birthday. Another volunteer here is Matthews sponser was here for his birthday and she gave him a bike. We spent some of the afternoon with Tammy and Achoo playing with his new toy.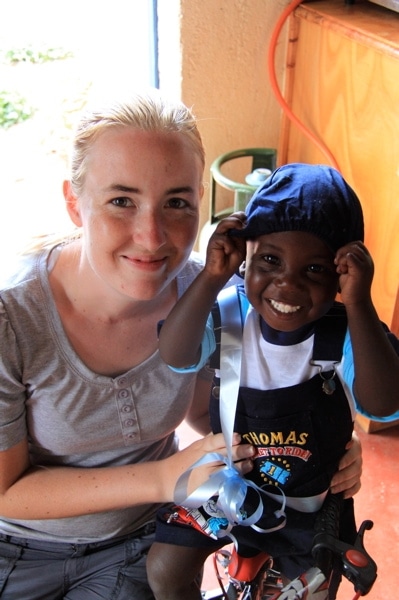 Matthew (Achoo) with Tammy on his 3rd birthday
Nikki and I were really in a good mood today - we put Jason's music and it really piped us up and we sang and had a bit of a boogie. Thanks Jas can't wait to have you here with us. xoxo