So in all Christmas Day here was not much different to a 'normal' day here at MIA. When I think about it I wonder how easy it would be to change and up-lift a routine for 44 children and all the carers/staff/visitors. NOT EASY!
We did however have a little 'special touch' to the day by Alanee and Kat face painting the children with their 'professional' talents. First of all we painted our faces to assure the children that everything was alright.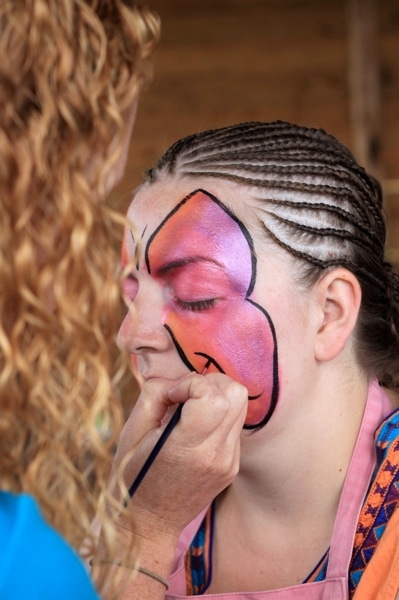 Kat painting Peta's beautiful butterfly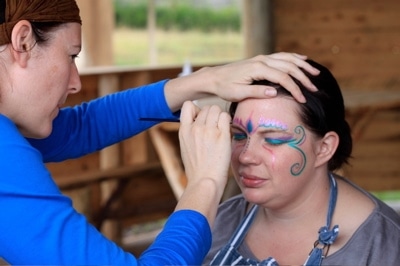 Alanee painting Tracy's princess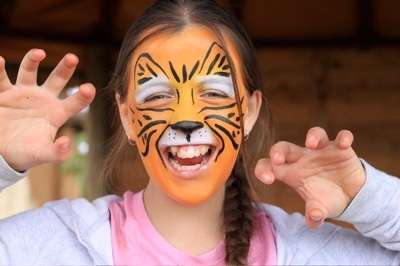 Bethany's tiger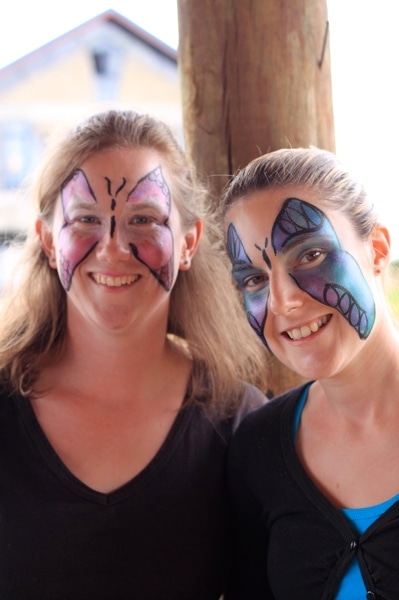 Rose and Bec's butterfly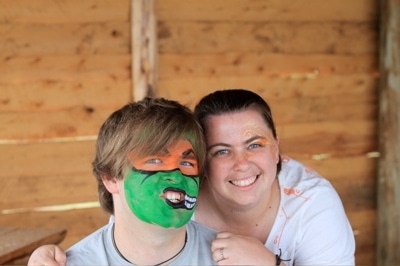 Neil as Michelangelo and I am just a swirly princess thing that Al did for me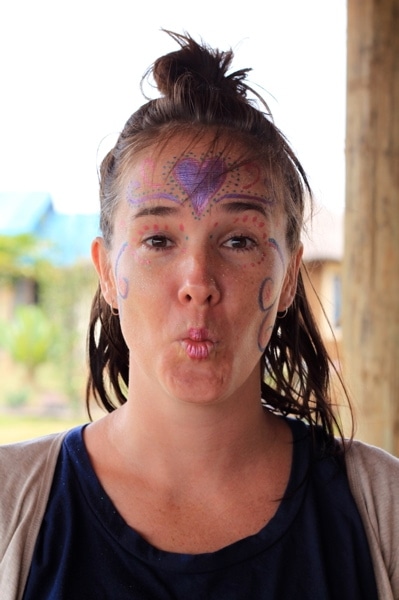 Sarah the princess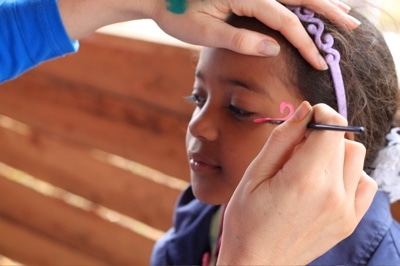 Alanee painting Diana as a princess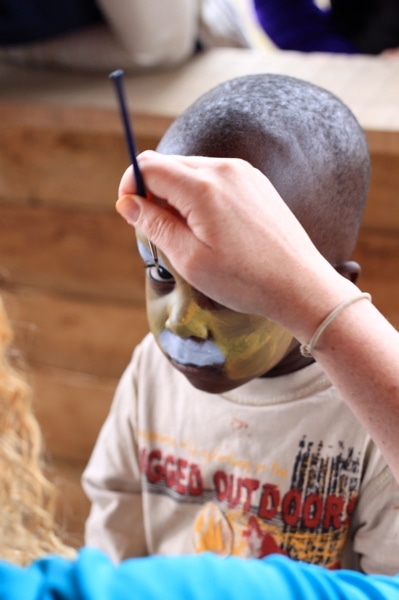 Jayden (the birthday boy!) getting painted as a tiger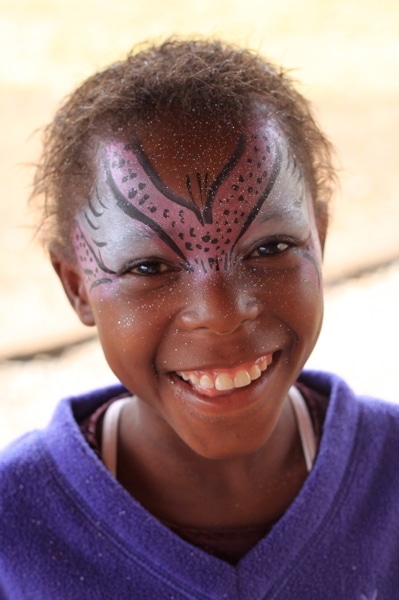 Kabibi as a snow leopard
So tomorrow we are having our Christmas Celebration and service (on the Sabbath) with MIA and the doors open to the village. We just finished our singing rehearsals and I am a little excited about seeing everyone and hearing everyone singing. 
We have just retuned to the mudhuts and Rosemary handed out the letters from Church Council. Thank you so much GWUC for the support and the wonderful words in the letter. Many inspiring things for us to bring back to GWUC. Thanks heaps. Also Kat and Nikki came over with the presents from Dean and Anne and I would personally like to say thank you, thank you … so so much! 
What a wonderful different Christmas - filled with laughter, children, painting, food and singing carols together at the end. Christ is born and as our letter reminds us this is the first step in the journey to Easter. Let's hope that our Easter can be as inspiring as this place was as well. 
Thanks everyone for all your wishes today.
Lyn: Hi All,
Do you bloggers ever get and sleep? "Christmas Day" shows 5.51AM etc etc.
We continue to be thrilled and excited about you work and that you TELL and SHOW us what is going on.
May your great work continue.
(We will be away for 3 weeks and out-of-internet-touch so we will miss you all).
Love and regards,
Lyn & Pam
Warren & Judith: Diane and the rest of the team. We are very proud of the work you are doing and constantly think of you.
Christmas Day was not the same without you, but your efforts in Kenya are worth our missing you.
Keep safe and God bless you all. (Glad you are feeling a lot better Di)
Warren & Judith G xxx
Misty (snore)
Kaye: Amazing face-painting! Looks like lots of fun, and a Christmas both they and you will definitely remember.
So good to see all your updates, it's very exciting to pull up the page each morning and see and hear about all the wonderful things you've been doing.
Keep up the awesome work!
Kaye.
Janette & Tessa: Love watching and reading of the work you are doing, such an amazing experience for you all. We especially love the photos of the children. Say Hi to Bethany from Tess please.
Enjoy and take care,
Janette & Tessa
Ame: Thanks so much for keeping us updated on all your adventures! It's been great to follow your moves and read about some of your thoughts on what you're experiencing. Keep going, know that we're all praying for you and supporting you back home!
Say hi to the group from me! Lots and lots of love, Ame
Lynne: Hi to everyone,
It has been fantastic reading everyones blogs and seeing all the photos. Thankyou so much for taking the time to keep in touch. I loved the face painting and bubbles, you are all so talented. Keep on sharing your talents and love.
Love to all and God Bless
Lynne Boyer
Diane Greenwood: Thank you so much Lyn and Pam, Warren and Judith, Kaye, Janette and Tessa, Ame and Lynne … for reading and keeping up with us. Sorry we have not posted for a bit - out of internet access. I am about to journal the last couple of days.
Thanks again for the thoughts and prayers.
xoxo