On the last night at Sabina we had a big big party and as a part of it we all had to have a little performance. My part in the night was playing an instrument that Will put together with a 'thong' and also playing the drums with Charles on the adungu. It was a great night and it was a good end to such a good corse with heaps of new friends.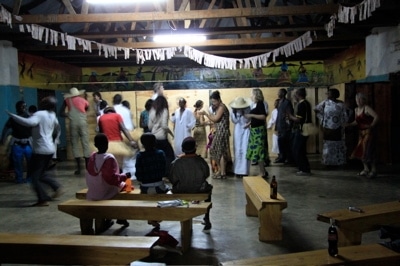 Everyone performing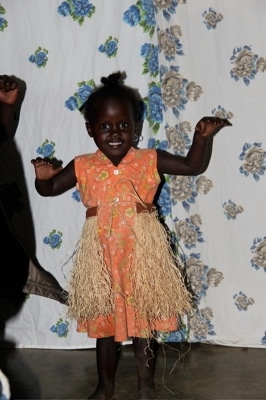 Little Rona dancing for her performance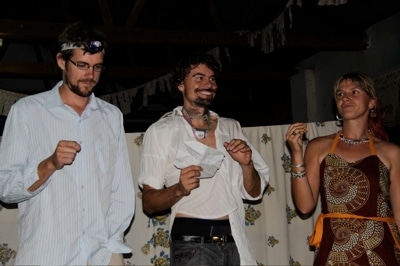 Dan, Will and Amanda doing their performance of a 'Ugandan Rap"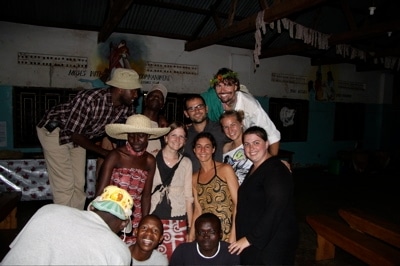 Group Shot
The last couple of days with some of the people from the PDC. We made it to a little National Park at Lake Mburo. Kate, Estelle, Daimen and I were lucky (or unlucky) enough NOT to get banda's for the night and so we ended up camping with the hippos right beside us. I kept of thinking of Neva and how she would not approve of the sleeping arrangements given her escape from a charging hippo. It was actually a very relaxing couple of days and we went for a walking safari which meant we got up close to the animals with nothing between us and them except a guide and an AK47! Also we spent some time reading and laying in the sun.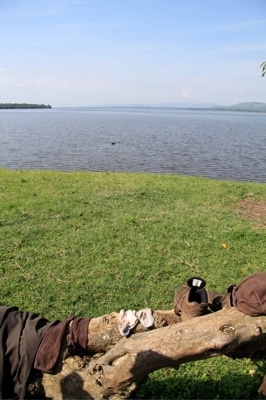 These are my clothes drying and in the lake infront you can see how close they were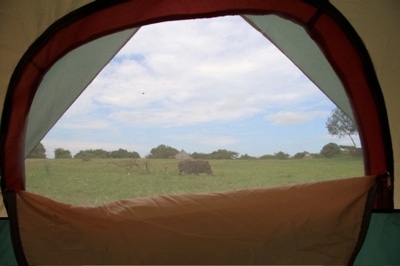 This is the warthog from inside our tent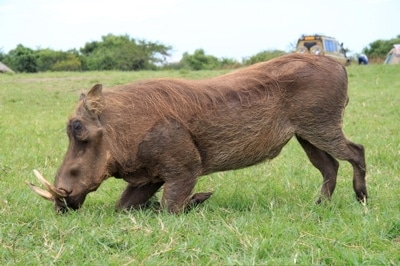 I loved how they knelt to eat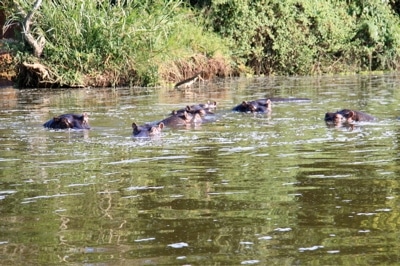 Lots of hippos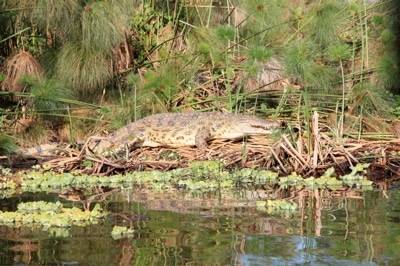 Crocodiles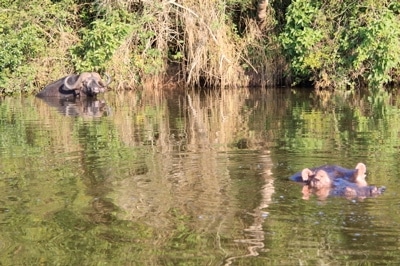 Buffalo and Hippo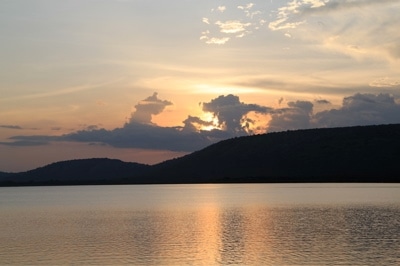 Sunset from our camp site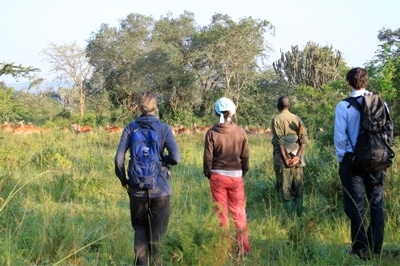 Kate, Estelle and Daimen on our walking tour with the guide, the animals were so close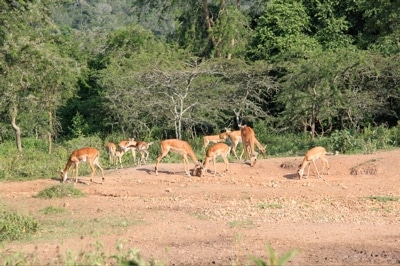 Impala licking the salt from the salt water hole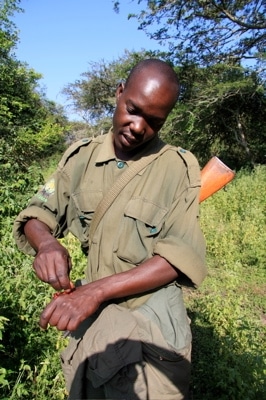 Our guide, showing us Bush Berries
We made our way back to Kampala in a very interesting fashion. Now that I look back on it it was quite a fun trip, but along with a fight to get onto the bus, ending up on a 3 hour matatu, drinking and seat belt conversations along the way, Daimen, Estelle, Kate and I will not forget it at all.
After the Lake we caught up with Leslie from the Permaculture course. She offered us a place to stay and we found her house within a small paradise backing onto Lake Victoria. We spent Tuesday 26th January 2010 on Lake Victoria, in a traditional boat watching the sunset with a beer in hand. Ah what a tough Tuesday.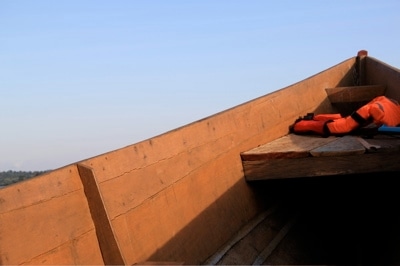 Lake Vitoria Boat Trip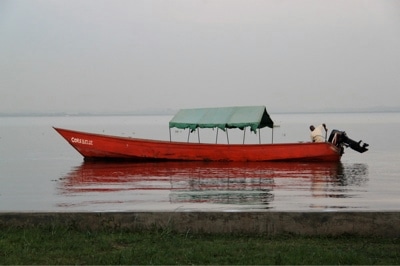 The Boat on the Lake
Sunset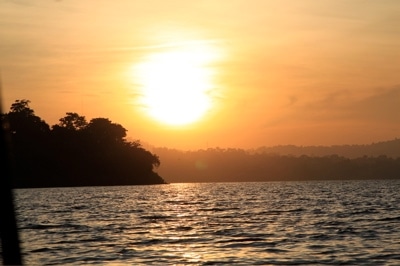 Sunet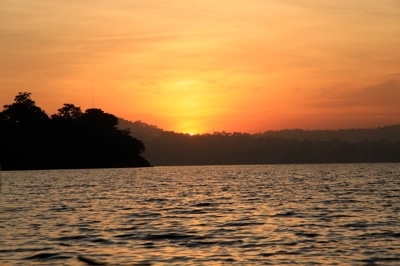 Sunset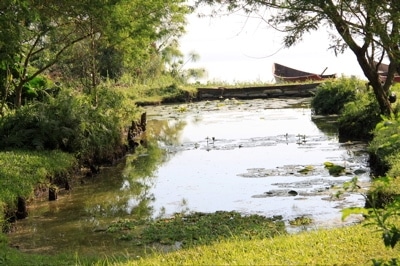 The boat docked at Leslie's place
Russell: Neva is totally going to kill you ;)
See you soon!