So I had some ingredients in the cupboard and decided to spend the day making hot cross buns for Good Friday. Eve even helped me stir and she especially liked smelling the spices. 
We got the recipe from here.
And this is how we did it.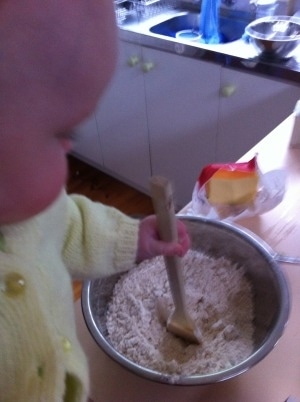 Eve stirring away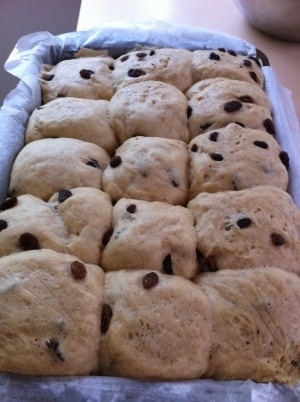 Buns rising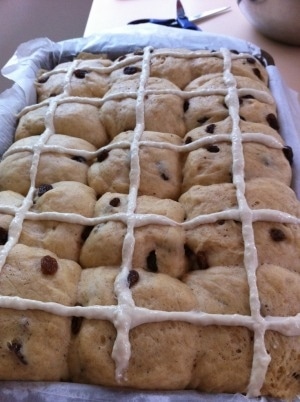 Crossed and ready for the oven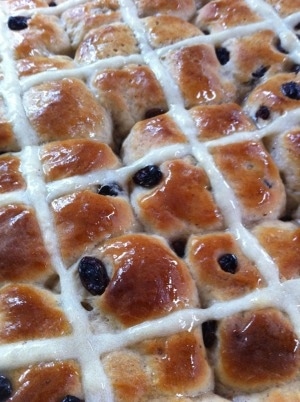 Finished buns! YUM!
Next year I will look at maybe a sourdough recipe with a live yeast and also look into getting some local ingredients, like grain/flour and possible the raisins and current. For the time being this used up what I had in the pantry. 
I also found this online, although it is not the recipe that I used it is a good idea. Maybe I can look into getting the recipes that I like put onto hand towels.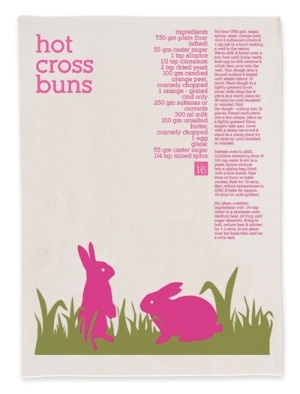 MOZI tea towl