While I was in Uganda on the Permaculture Course my friend Kate mentioned her partner was on tour in Melbourne at the Arts Centre when I got home. So I made sure I caught him and I was NOT disappointed.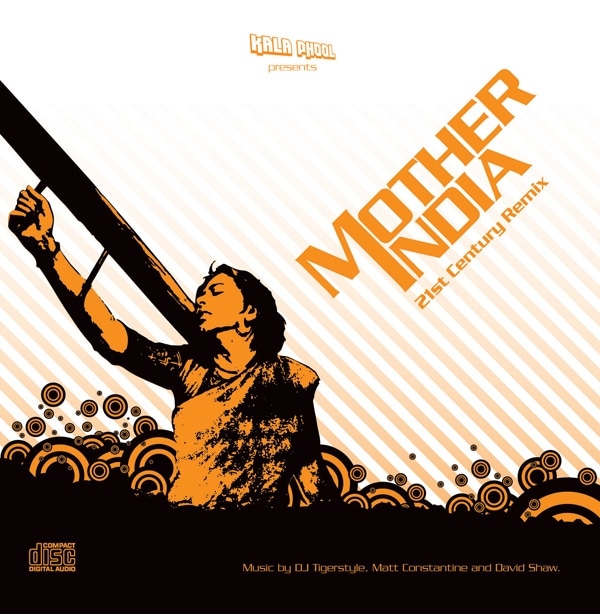 'Mother India — 21st Century Remix' performance piece. Written and produced by Alvin Seechurn (DJ Tigerstyle), Matt Constantine and David Shaw.
First of all, location. location and weather. The curve bar at the Arts Centre never has a dull performance and it is such a good spot to attract people and keep a crowd focused. Nestled between two buildings it made a perfect backdrop for the movie to adorn the National Gallery wall while the MI21 musicians sat on a stage in front. The weather was coming down from a 32 degree day and we grabbed a table early enough to be able to sit outside, with drink in hand, and enjoy the performance. 
The music was amazing and at times I struggled with picking to watch the musicians or the movie. Both were climatic at times and the music really does serve the contemporary crowd watching on. Ah a wonderful night, os much so that I am going back tonight in the hope for another great evening. 
Thanks MI21 and also thank you to Kate for the lovely card and your photo's from Uganda. Hope to see you soon. xo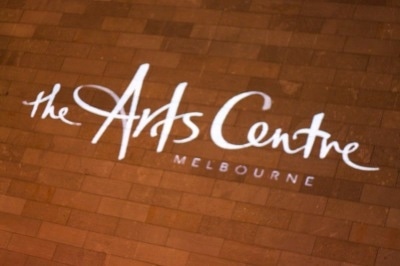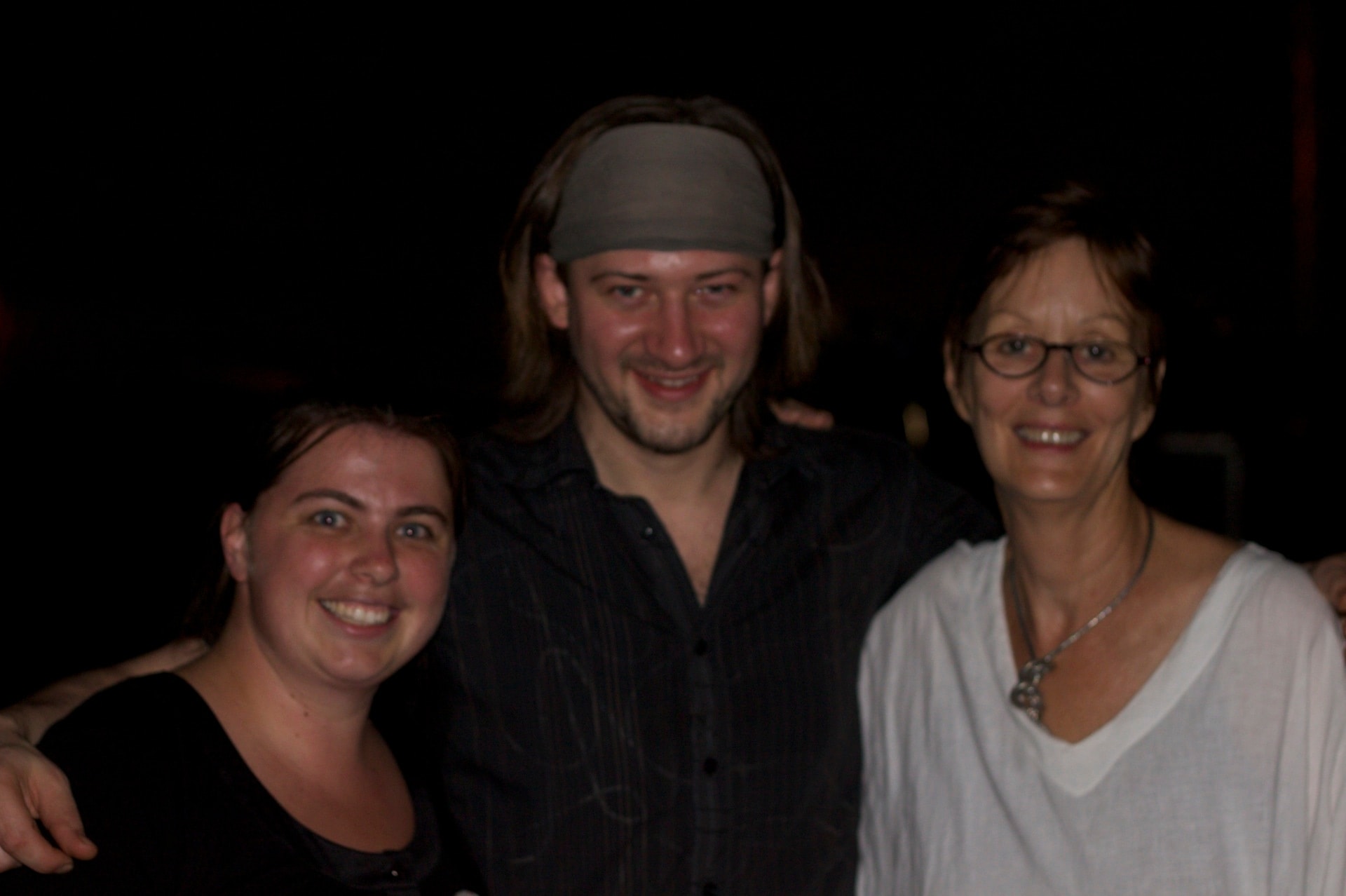 Me, Matt (the Cellist from MI21 - Kate's partner) and Jan from Uganda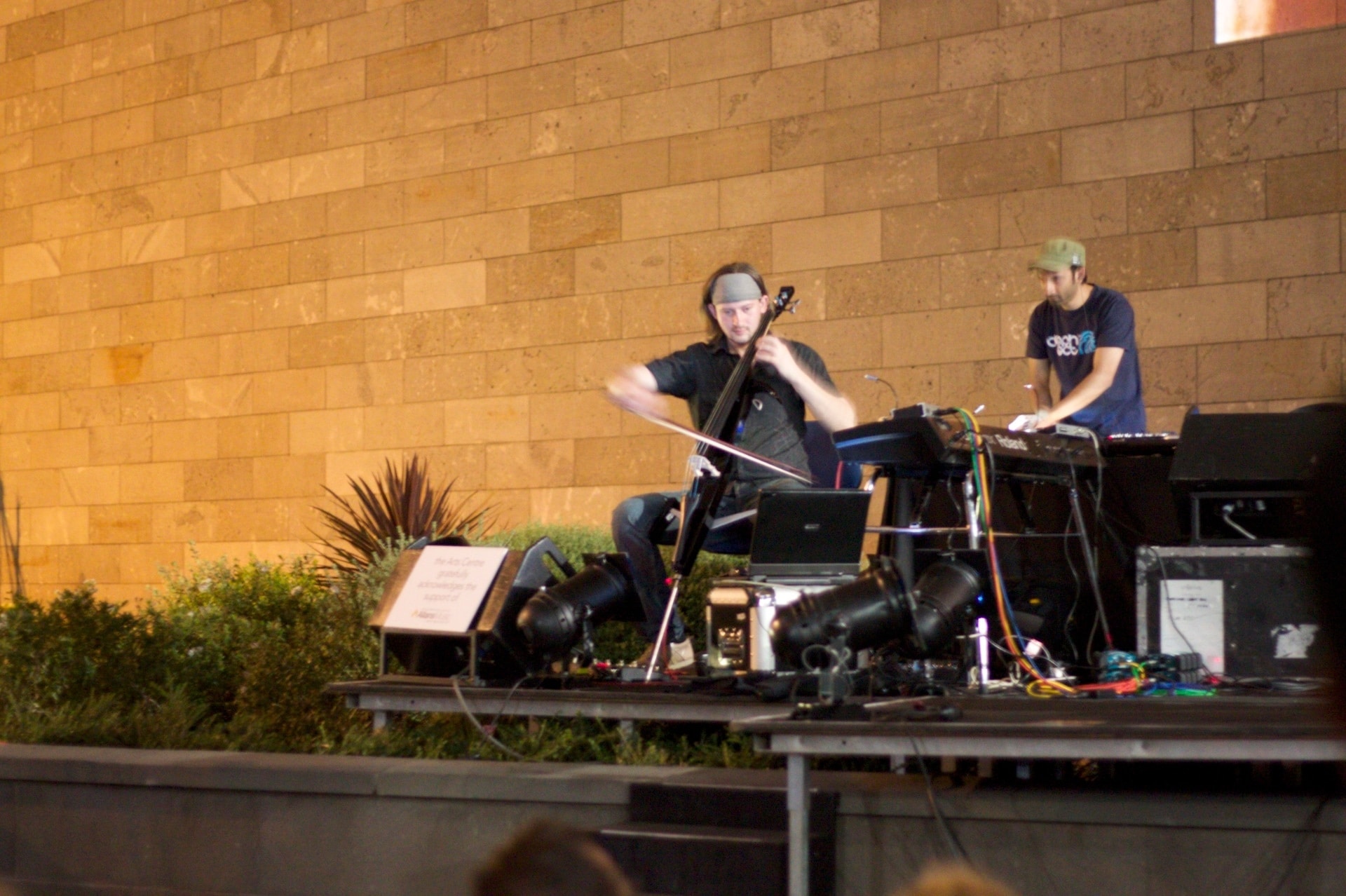 Matt playing the Chello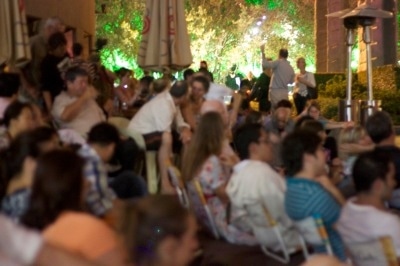 Although blurry - this shows all the people, in deck chairs, at the tables, standing.