Alright I am going to be quick cause there is so much to tell.
On Monday I drove though downtown Johannesburg with Doug (family friend). Which was a sight to be seen, there are mainly no shops left in down town just the big banks, cause they can;t move out. But all the shops and all the retailers are out and there are just people on the street, living in the buildings (squatters) there are buildings that fire has raged through and that are falling down. 
The amazing thing is that Doug was in and out of shops that I wouldn't have been able to tell were even open. He was picking up stuff to run his textiles company and you know the feeling was not hostile. People are happy and cheery and this is just the way they live. There is nothing wrong with that. 
In the afternoon I went to Constitution Hill. I saw the main Law Courts (Neva you would have been proud!) Couldn't take any photos :( Very interesting and rich in history and the current constitution is actually an amazing document.
Today, Tuesday. What an adventure. Jennifer has told me about these cycle tours in Soweto and I has looked them up online. Kyle came with me. It was an adventure getting there. But on the way we passed the new soccer stadium being built. It is just impressive. There are so many roadworks and infrastructures happening for this 2010 Football.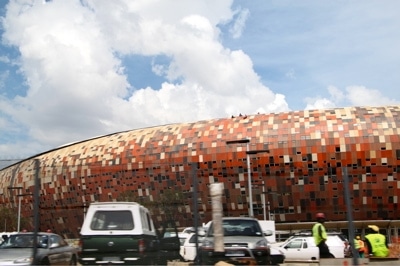 Look at the people working on the top!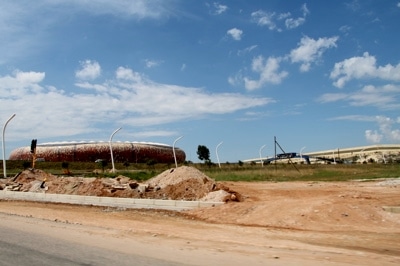 This is the stadium with one of the gold mine dumps next to it. The colours are similar and so is the general form. It sits well and looks beautiful.
So we went on this bicycle tour. As I sit here I can not write like I have above. I am still in a bit of shock and how in humane people can be. We walked the streets of the Soweto Riots in 1976 (16th June).
Above and beyond that, the living conditions here are … well … the images can talk. Maybe I can talk tomorrow.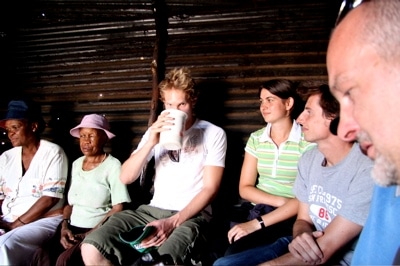 Kyle drinking local beer.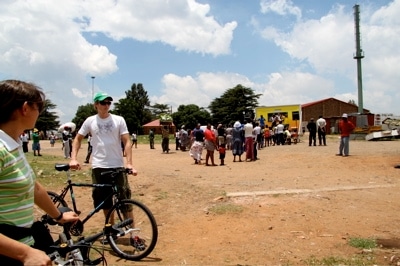 Local stage/Kyle with bike.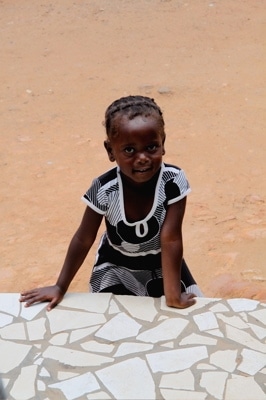 Small girl following our tour group.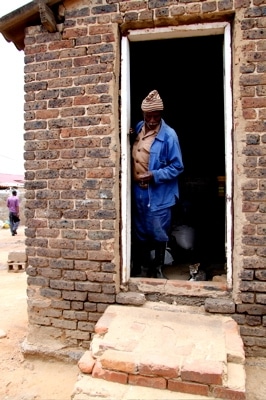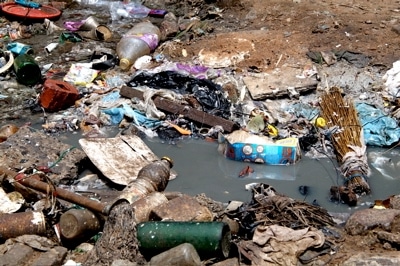 The water supply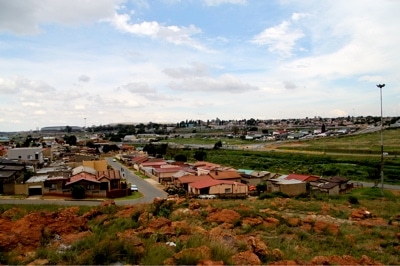 This shows the main road of the Soweto Riots, planning to go to the police station and then onto Orlando Stadium on the left.
Cause there is just so much to write about and I am not sure what to write. I found this online articlethat is great and mentions everything that we did. Please read.
Neva…: Ohhhhhhh Di… sounds like one big adventure indeed. I'm sure Soweto was something else. Sending you lots of love
XXXXXXXXXX
Mom: Dearest Dinks,
What can I say, I'm sure its been very emotional and confronting in more ways than one. This is the city where you were born and will always hold a special place in my heart. In time you might be able to digest it and will choose what you want to do with what you've seen and heard. You've be so strong to take this trip - you're amazing.
love you lots mom xxxxxxxxxxxxxxxxxxx