Today was packed … and I am totally pooped!
There was nothing on in the conference this morning as my tour only started at 1.25pm. So I decided to take myself out to Florida Southern University. This is the largest collection of Frank Lloyd Wright architecture on one site. I was speechless. It was a beautiful day, I couldn't have asked for more sunshine. I will let some pictures tell you for themselves.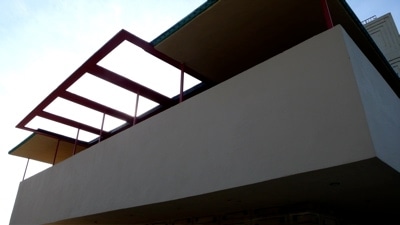 Annie Pfeiffer Chapel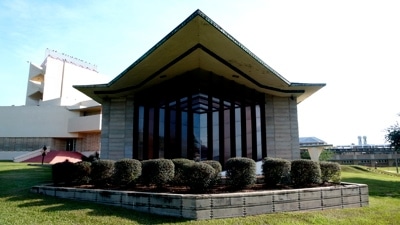 William H. Danforth Chapel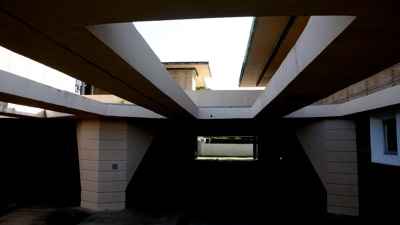 Polk County Science Building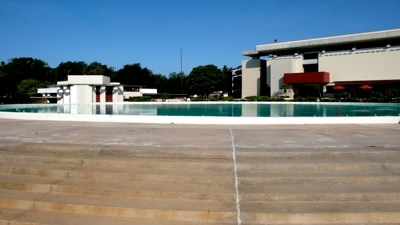 Water Dome with Roux Library in background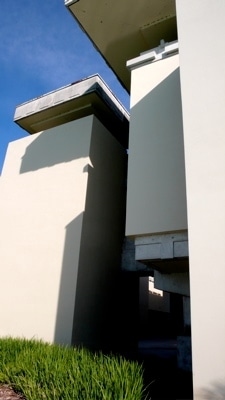 Roux Library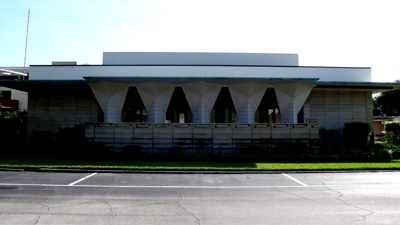 Louis Pond Ordway Building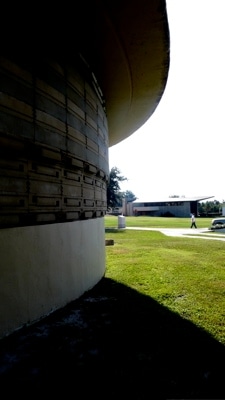 Thad Buckner Seminar Building with William H. Danforth Chapel background
After that I cam back to the hotel and picked up Chris and Geoff and they took me to the conference. We registered and got on a bus to tour a hospital. I went to Dr.P.Phillips, which was designed by HKS, a firm that we are working on the Children's with and the guy there new the people that I knew, so we got on great and I joined his tour group for the tour. So much learnt and i just got it all down in photo's and drawings as tomorrow I am sure to be filled with more info.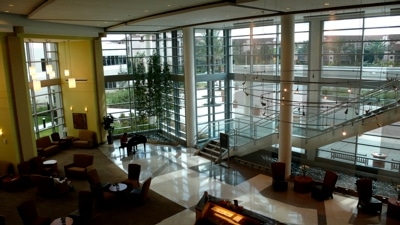 Main Lobby from Level 2 (1 for us in Aust.)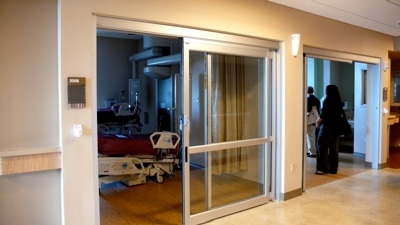 Typical ICU Rooms - sliding doors, private, no bays in ICU at all.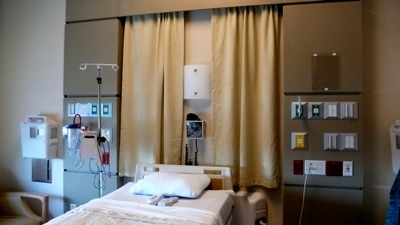 Typical patient room head wall - not sure about the curtain!
In the evening we went to the shopping outlets which again was a bit overkill and I was just so overwhelmed I forgot to buy anything! Yes anything!
Ah well, I am so tired, almost falling asleep here. Off to bed and can you believe it, we are going through another daylight saving tonight. So I hope my technology can handle the alarm at the correct time. Here's to hoping.
/Elsa Phillips: Hi Diane, we are sitting outside on the deck with your folks and Neil, the evening is just divine, and we've had a look at all your pics. It all sounds so exciting. We've heard about you being upgraded - how good is that! On my first trip overseas, at 19, my sister and I were travelling Singapore Airlines, and we were upgraded to first class - that was the first time we discovered croissants! we got off the plane in Singapore covered in pastry! All good fun. Anyway; lovely Di, continue to travel well and safely. xxoo Elsa and Mal too
Diane: Thanks so much Elsa, yeah the upgrade was SO appreciated. I don't know how I am going to do on the way back - we will see.
This place is pretty interesting and I am just getting on top of the jet lag. Today I tried to take everything in, not sure how I am going to record all this.
Thanks again for the post, keep watching for more updates. :)
Love Di xo
say hi to Mal as well !