So Goodbye Uganda! What a wonderful experience and I hope it will not be too long before I return. I travelled to Johannesburg on the 29th January and I was meant to stay there for one night cause I couldn't get a connecting flight. I sat down to have a coffee and then my mum got on the phone and she had managed to get me a flight to Cape Town that afternoon. So I quickly ran to my check-in and now I am sitting here in Cape Town with my family. Thank you so much mum (and Neil) for getting me here!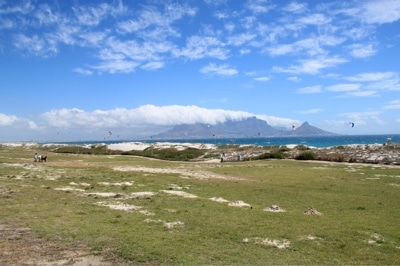 The first look at table mountain - ah!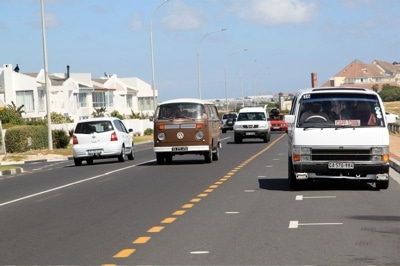 Kombi along the beachfront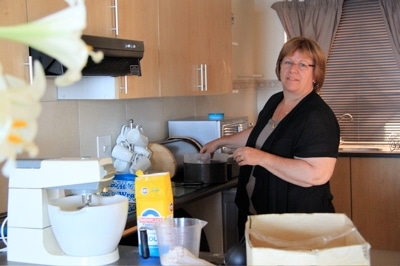 Mum and I making redwine and chocolate cake for our family get to gether
This one is for Kel!
On Sunday Anne and Dave put on a Braai for our family. What a wonderful day. It was just so nice to finally sit and relax and see my Granny and Mornie. What a pain to be stuck half way around the world. It is so good to be here with my mum and Neil. We have got so many things done in the last couple of days and it ahs been nice to hang out with Anne and drive and reminisce about my Mum's past and her stories. Very special times.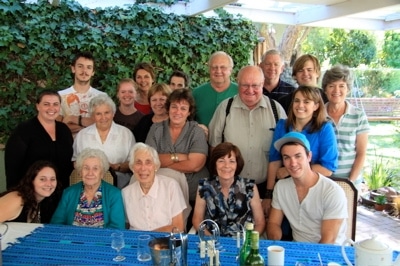 All of us for lunch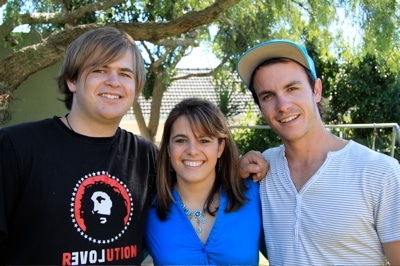 Neil, Megan and Andrew (our twin cousins)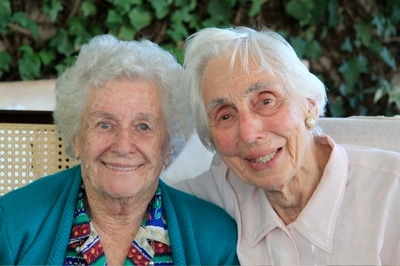 Granny and Mornie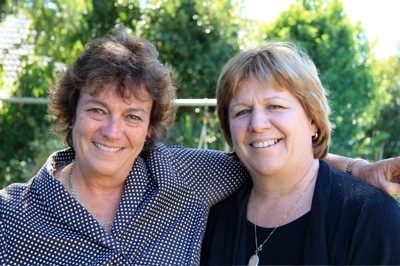 Margie and Mum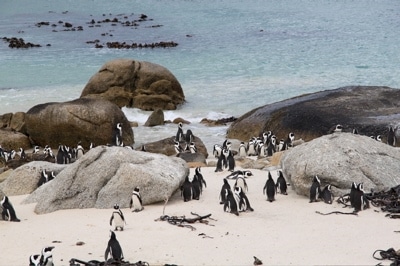 We went to the Boulders for a drive, these are some of the penguins there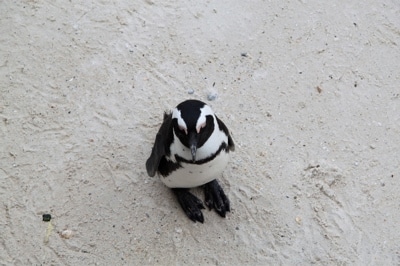 From above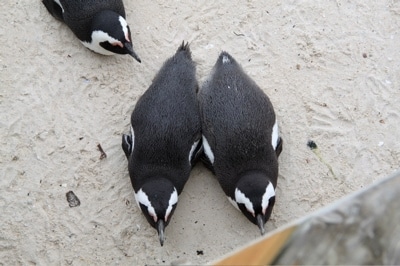 Twin penguins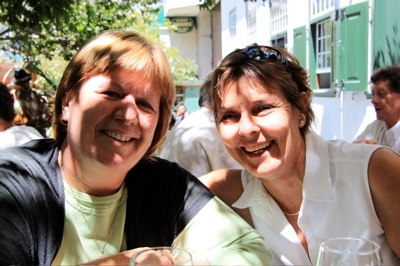 One day we went for a drive into long street and this is Anne and Mum at a a cafe for coffee

May & Tom: Thank you so much for sharing these lovely photos of friends and family in Capetown.
You all look so well and happy. Enjoy the rest of your holiday. love May & Tom
Diane Greenwood: Hi Aunty May and Uncle Tom, thanks so much for reading the entry and I am so glad that you have seen some good photos. Hope to see you soon, Diane