Alright, so now that I am back from Africa I have decided to change a few things to help me mentally and socially get through some of the things that I learnt and experienced on my travels.
So number 1: Fairtrade Coffee. Ethically, yes, we bang on about this to everyone. Last year I was still surprised to be asked by one of my friends "what is fairtrade?". We buy it at home and my office is very good as they have it and support the ethical nature behind it. Occasionally I am in need of a coffee fix and I just grab one where I can - this was a combination of rushing in and out of the office while focusing on my deadlines for work. No longer is the case. I have taken the time to do my fairtrade rounds and have found Caboose in City Square. When I need that hit I no longer go for ease, I go for a walk, get some air and take my friends with me to chat on the way.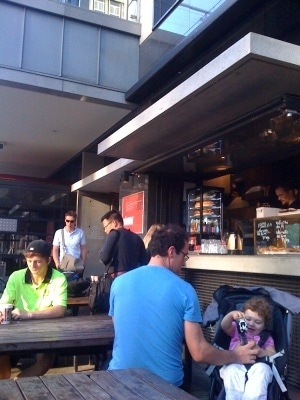 Secondly: No more paper cups. Again, I would for convienience almost get one everytime I got a take away coffee. Not any more. I do not leave home without my keepcup and I have pulled out from the back of my cupboard my University of Waterloo stainless steel mug that sits in the car for the dire need of transit coffee. Also I try and get coffee have in when I can, not only does that not use paper, but it means I am not rushing here and there.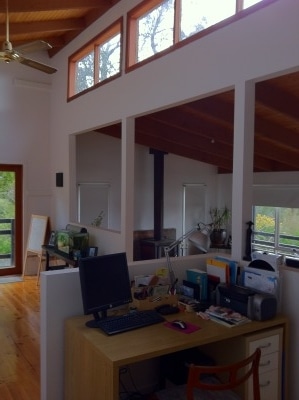 Lastly: Relax Time. So Russ gets into work at about 7.45-8am … I am not letting my life slip into work-a-holic mode again and so I come here and sit until about 8.55am adn then head into work. I sit and read the paper, read my book (currently reading Architects of Poverty), done a few sketches, spoken to some birds, enjoyed the sun and air and basically sat and had some time with God. It has only been a week and a half, some days it is hard to stay there, but I think that I could get used to this - the price of a 'fairtrade coffee' is small if it makes me relax and take the day in a lower gear.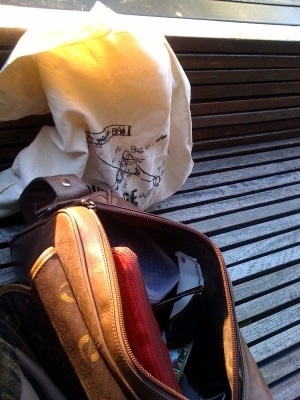 Wow, I think that I like coffee!
Helen: That sounds so relaxing, sitting reading the paper, talking to birds and spending time with God, keep it up sweetie!!! Wish I worked in there too and we could chat together every morning!!!!
Diane Greenwood: I wish you could be there too Helen, it would make the time go so quickly. Last week I took some knitting and thought this might help me get through the morning and keep me sitting there. I am sure I will get used to it. I do enjoy the time with God as well. :)
Anna: Nice post - You've inspired me to dig out my stainless steel mug and to stop using takeaway cups