So there are two reasons why this is a big day. I will start with Nikki and I. Today were rostered on to the kitchen duties. Well I had been in and out of the kitchen - washed a few plates - made a few loaves of toast - peeled a few potatoes - but seriously was not prepared fro what Lillian does each day.
So we served breakfast, cause by the time we got to the kitchen the porridge was already made and hot. After that we made lentil soup with rice for lunch, we chopped and chopped and chopped. I will never complain when cooking for 2 - let's just say that there was a lot of veggies to feed a lot of people.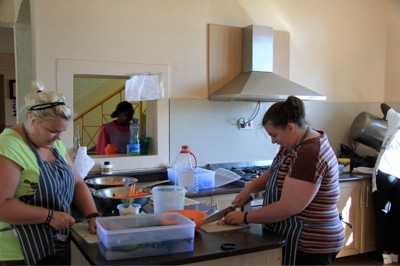 Nikki and I chopping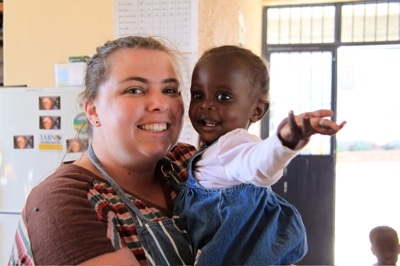 Chantelle came to visit us in the kitchen - and Mr.Fly on my arm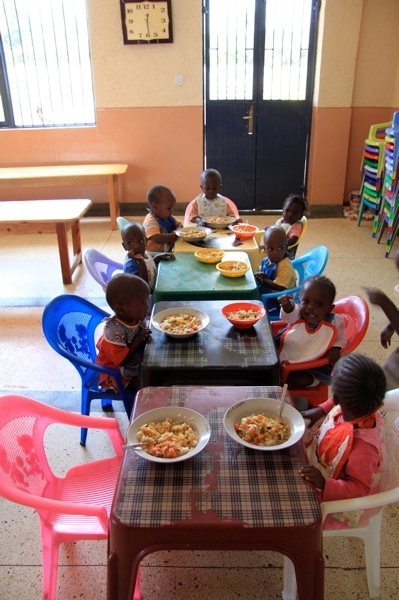 The little kids lunch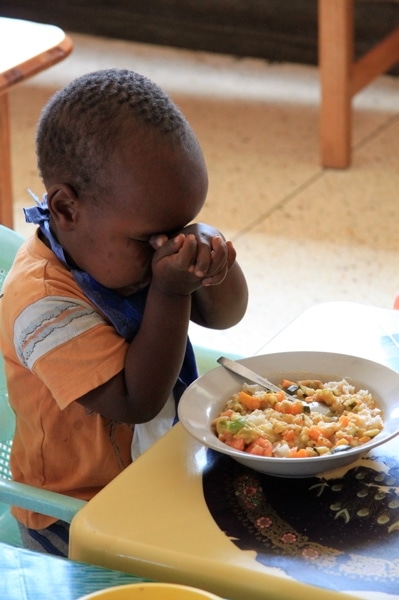 David praying for lunch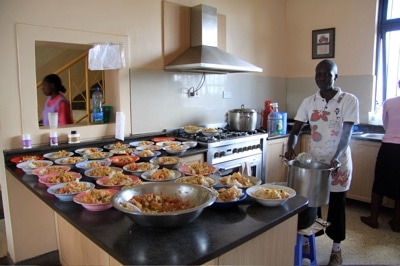 Lillian with all the big children's lunch ready to serve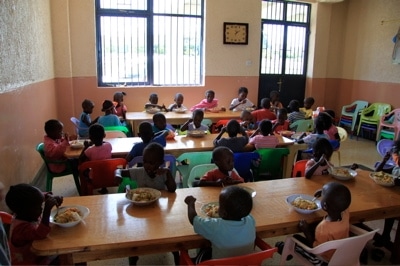 Big children's lunch time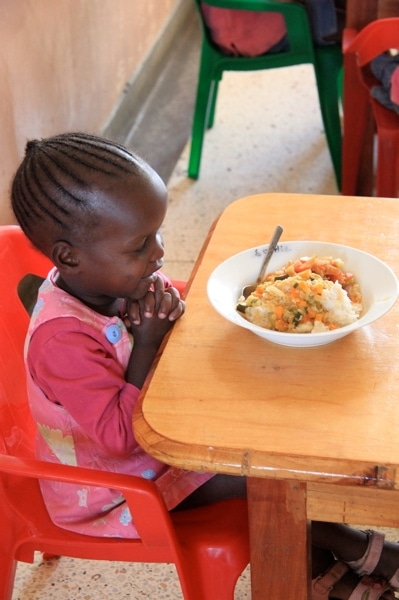 Sophie praying
While i was in the kitchen the plumber for the new mud huts came with Mary and asked if they could look at our mud hut to see where he should put the plumbing points. I took him along and he came inside, had a look and on the way out he found a stone (he was carrying a big knife - who knows why?) then he proceded to note down the layout on the stone. Like a little plan. He he … I asked if he wanted a pen and paper - he said "You have pens?" I said yes and then gave him something to note down so he could take it with him. The african contractors way!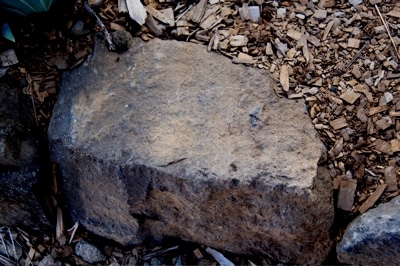 The stone with the plan - not too easy to see
The second big thing is … the group arrived … I sit here with everyone in their mud huts. Thank you God for getting them all here safe and I hope that this is the begining of a VERY big adventure.
Neva: Good to hear that everyone has arrived safely!! Say a big hello to Neil!
I'm loving your pictures and your stories. Keep them coming.
Lots of love xx
Jacob: Glad to hear everyone is there safely! Hope you all have a wonderful time and give my love to Beth =)