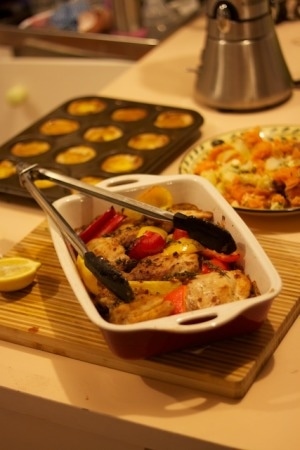 So this is true Russ and Di style … 
For a while we have been wanting to cook a meal from Jamie Olivers 30 minute meals. You know the ones, the ones that you can do in 30 mins to save you time … well that is if you start at a reasonable time. Russ and I decided to cook the Piri Piri Chicken one Saturday night and well, it only took us half an hour, but we started at 9pm, and then ate it at 9.45pm … which in both our books was pushing it. 
It was amazing and we hope that we can do it again soon.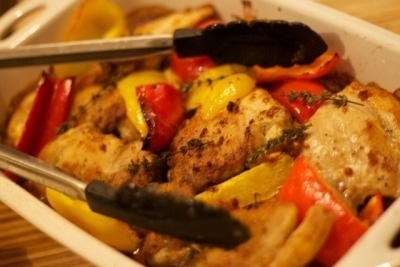 The Piri Piri sauce was so easy and Russ and I both learned how to season and cook the meat beautifully.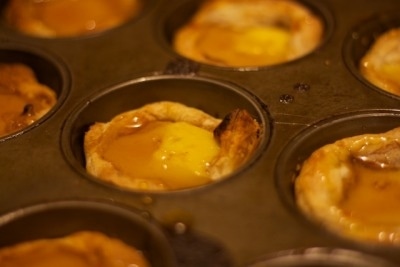 These tarts were to die for. The toffee was a bit chewy, but I have since made these just on their own. Easy and quick, and I have not found one person that doesn't like them :)